Sorry for the jump Im Terrible for taking pics and forgetting to update threads
I'd thought I'd update this i have been doing stuff not just welding east gearman metal up! As seen before I took it down to the mot which it failed on a few bits but the main issue being was poor running no performance at all which failed the emissions as well. This has since been tracked to a faulty/incorrect lambda sensor so I replaced that and crank sensors with known good ones that I got from chras.
On driving to the mot station it quickly became clear that the gear changes didn't feel as I'd hoped which was down to my gearstick setup so. I've now removed standard undercar box and made up something to sit inside. This means that I can shorten my current stick and I've also decided to add weight/beef it up a bit (noticed tube had started cracking where it was thinner from grinding down welds) by adding a piece of 16mm solid which slides inside my piece of 20mm stainless tube so in effect I have a 20mm thick gearstick. The stainless tube I will just hold on with a 10mm bolt so it's removable for polishing. I can now run gear cables inside.
Not a setup I'd wanted but this car is quickly changing from a quick showy car to a just a quick car that I can bash round castle coombe and others on a regular basis won't be caged or buckets but other bits will change and become more extreme. I'll get some pics up soon next step is engine removal again so I can run gear cables, new brake lines and a good tidy up. I think a det 3 piggyback or standalone version is well in this cars near future ready to run new itbs/tbs on a new inlet mani which will have longer runners so heater removal a possibility
So lets add the bits that's been done for ages just never documented
Brakes
Front I went with marea calipers same as the pgt setup
Rear a little different. I wanted an upgrade but I didn't want to faff with disk brake setups. So I had a punto that I was breaking upon investigation I realised that the rear drum brake setup is really good slightly different to Cinquecento meaning that the handbrake elbow still had play and wasn't seized:eek:
So I stuck it in the shed then it was brought out once I was ready. The problem is that its a two cable setup utilising a different handbrake style. I originally thought about modifying the handbrake to fit the car but soon gave up on that so decided to modify the Cinquecento and Cinquecento handbrake to accept the cables. I removed the piece where it all mounts to which was spot welded in. I then changed where the cables mount to and modified the handbrake to accept the cables no photos of this bit ATM.
Next up was the drums turn. The punto drums had two fixing with a small hole in the centre. So the centre was welded up and then drilled out with a hole saw. I managed to use one fixing the other was welded up, flatted down and drilled in the right place. The whole lot was painted and fitted with new cylinders which incidentally is bigger than Cinquecento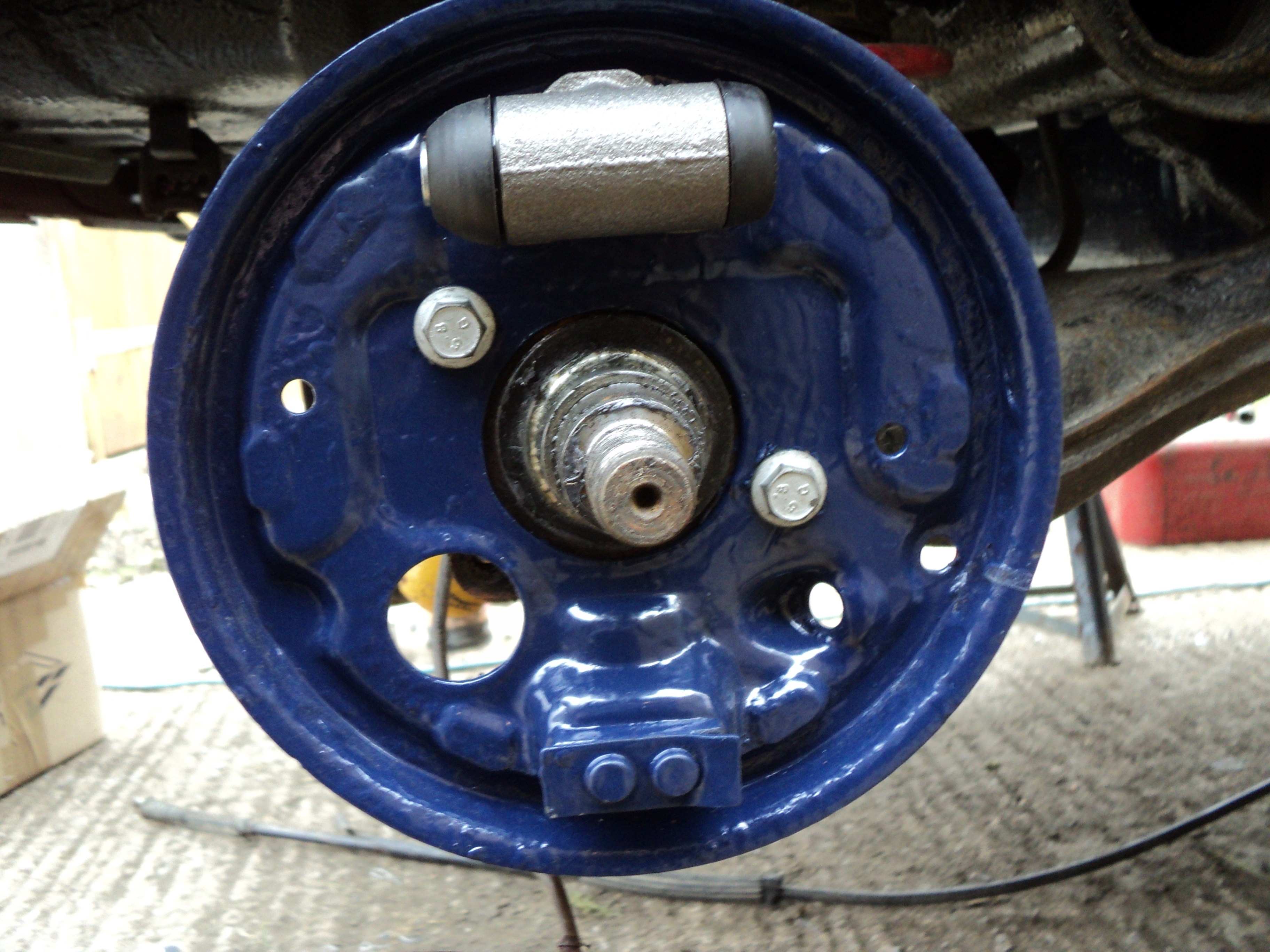 Shoe setup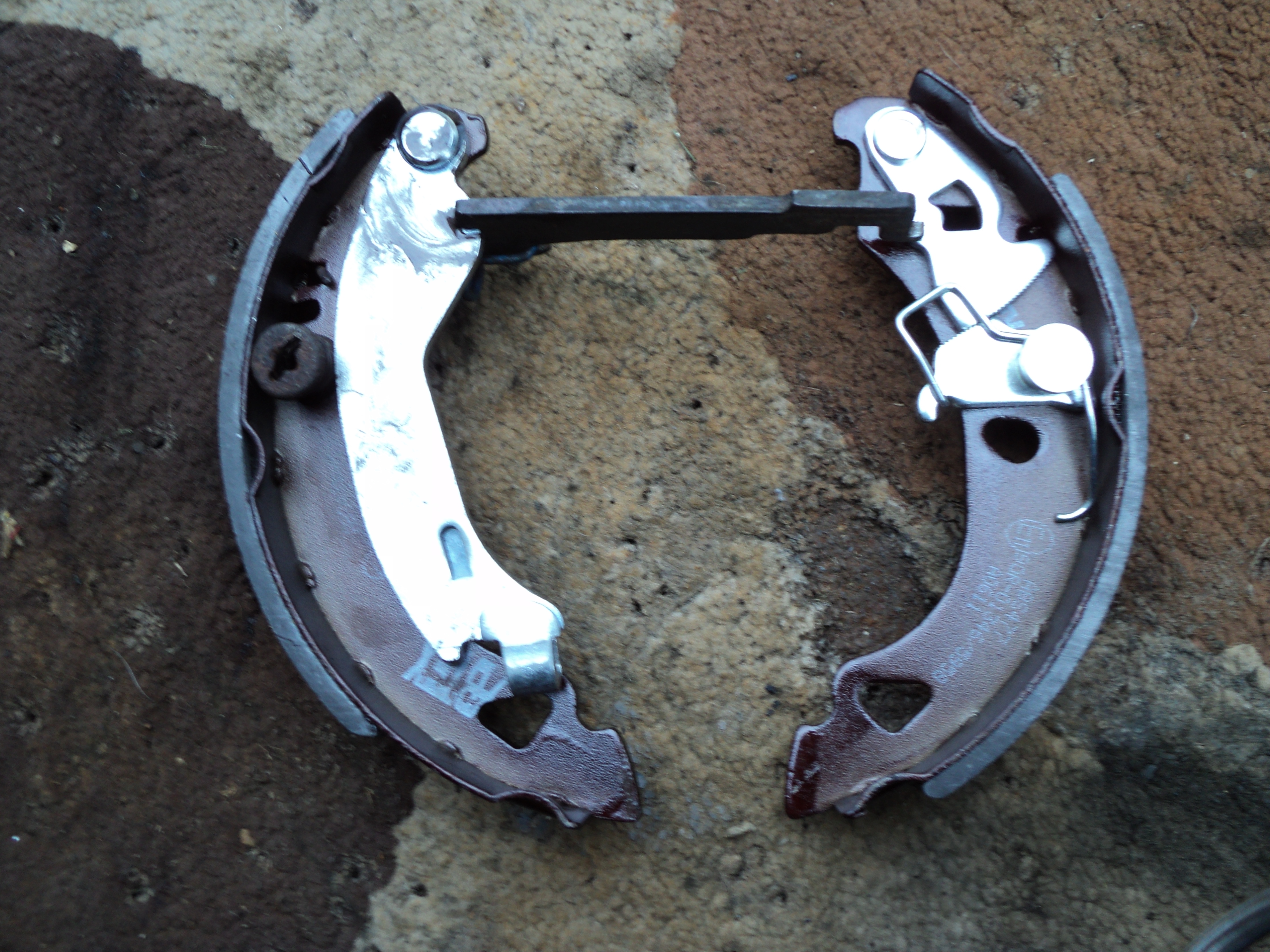 On the top right is the adjusters. Bottom left is where the handbrake cable goes in
Then I assembled it bit more fiddly than the Cinquecento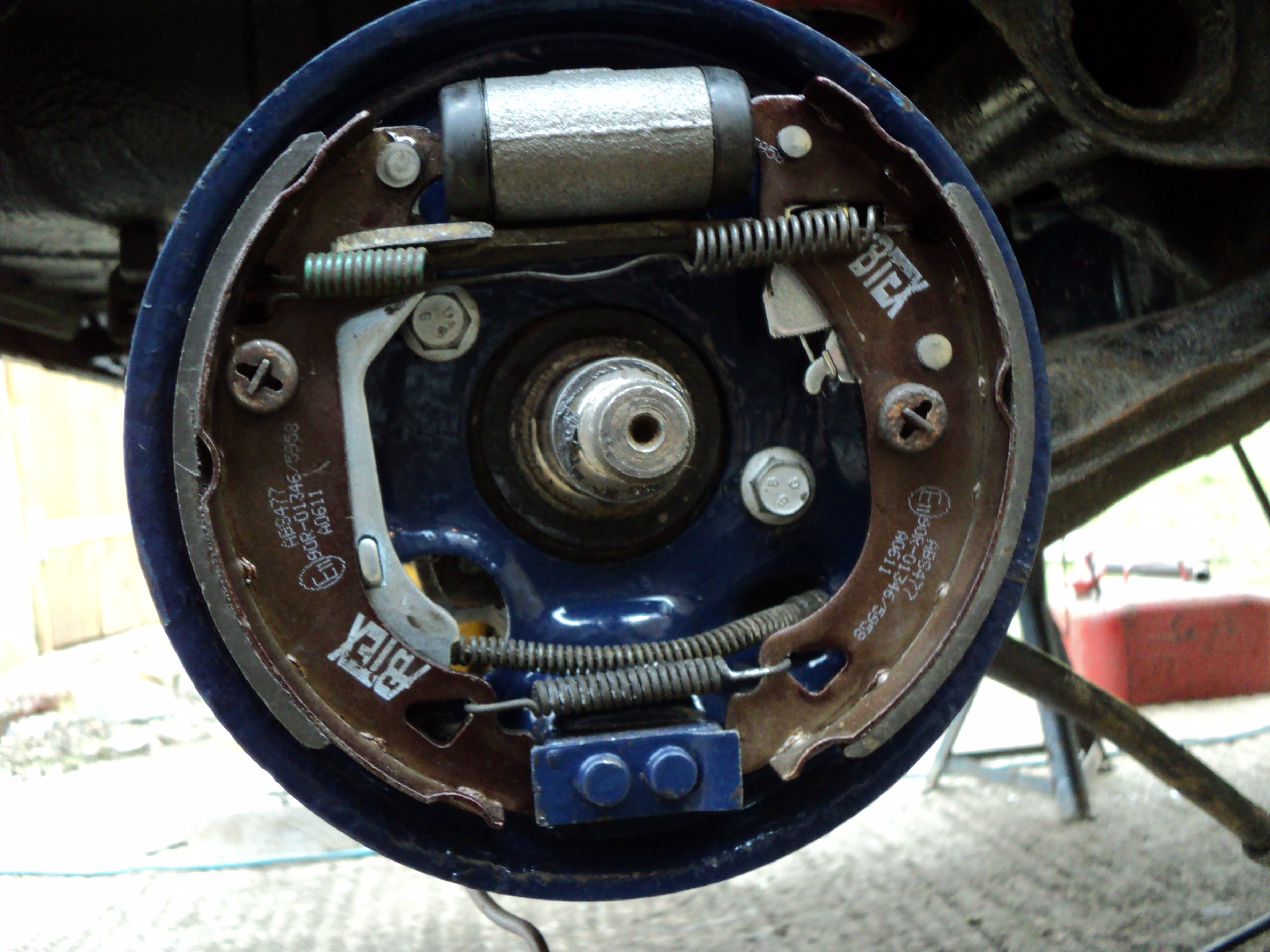 You'll notice that just above the bottom spring runs the handbrake cable which slots in the end like so photo taken from the back through the inspection hole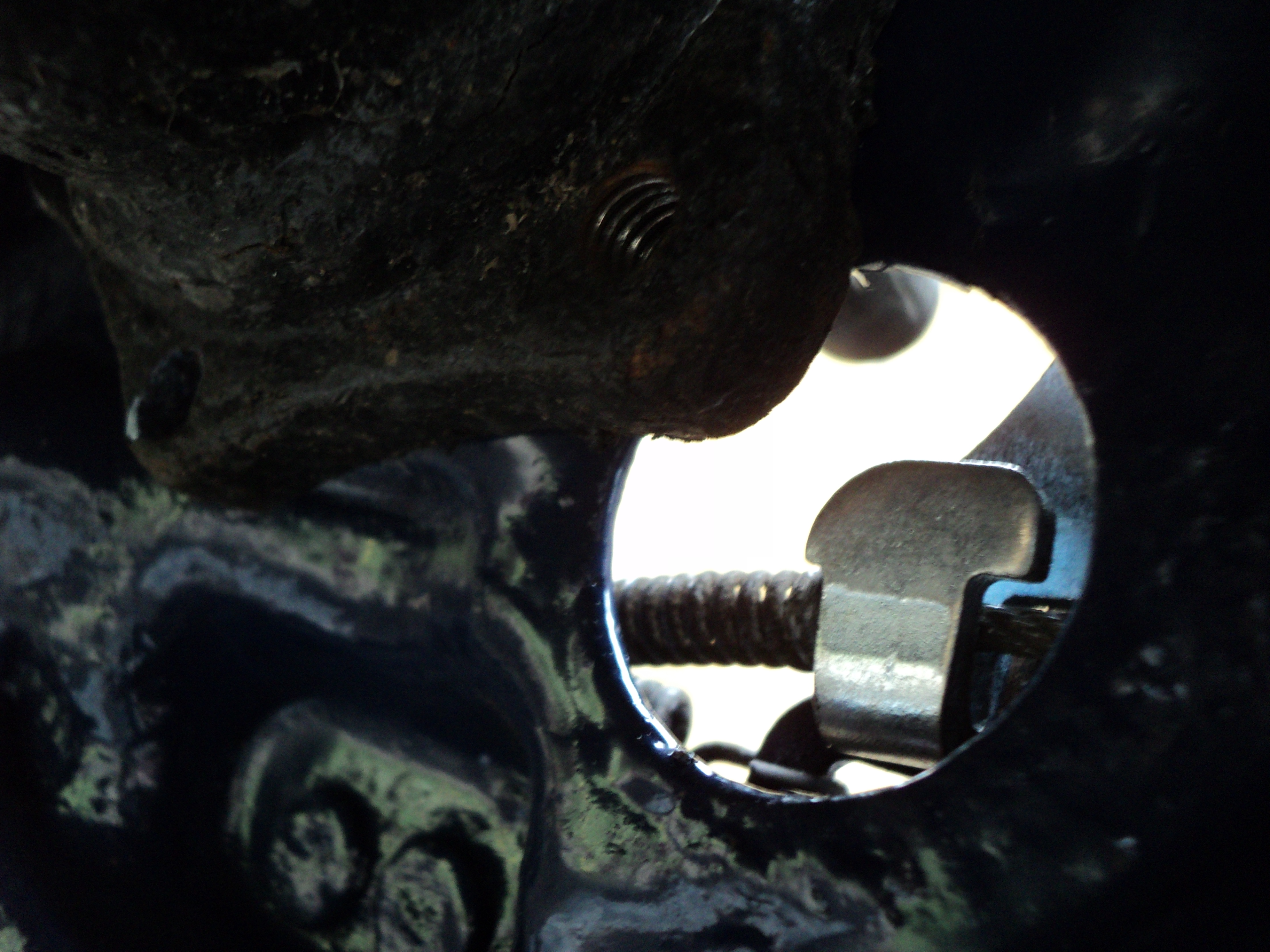 Haven't really driven the car much since conversion but handbrake seems really positive working well. There is a marea setup exactly the same just bigger
wheels
They are 14x6 et38 lancia wheels I use 15mm spacers on the rear and 18mm on the front which helps to add clearance with the 6spd box. They are wrapped in 195/45/14 uniroyal rain sports.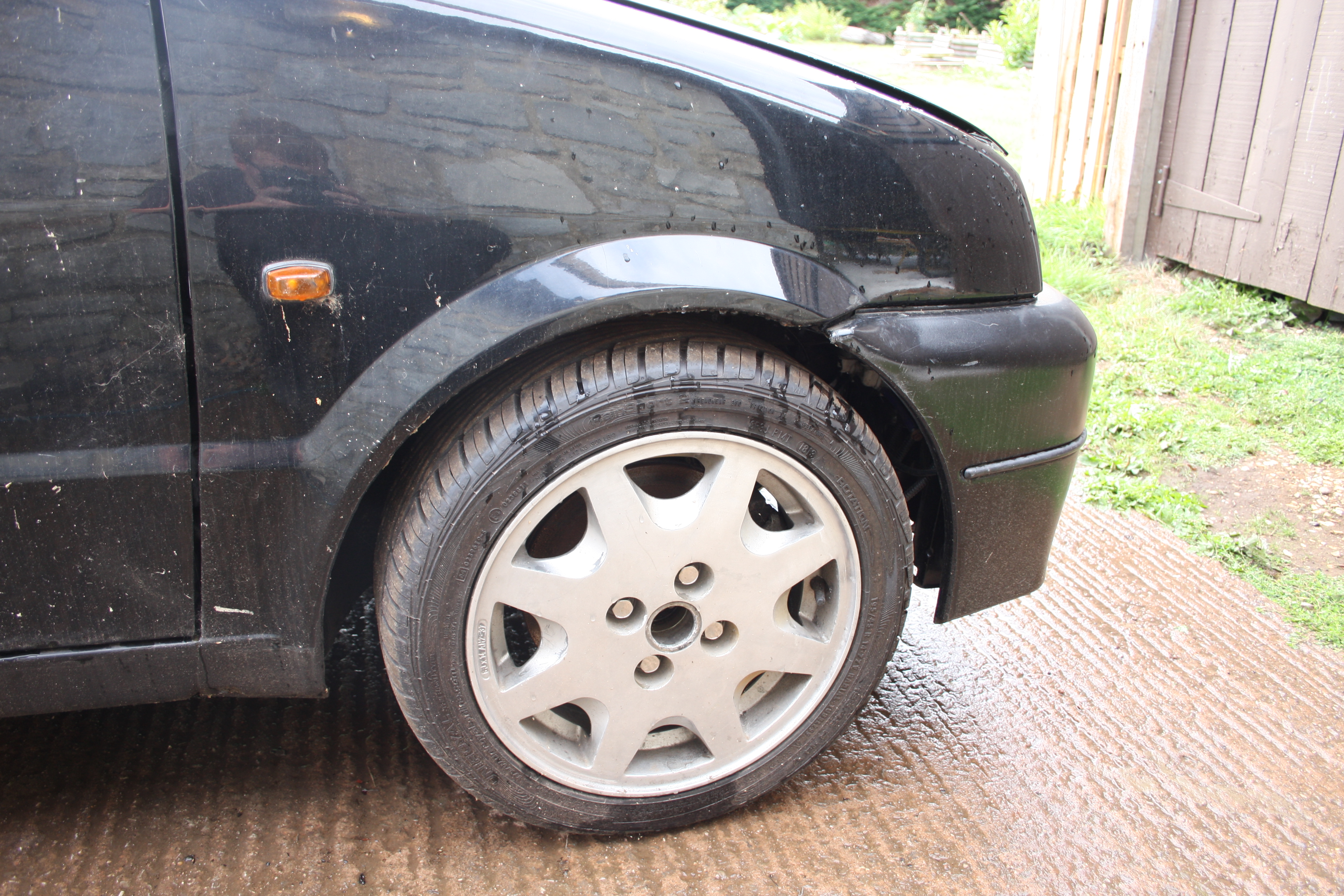 Rear end view notice my 0-60 eventually sticker
gears
As previously said my previous setup wasn't working out sloppy changes and a bit fragile so I decided to move it inside the car so I made this out of 3mm steel. Then a piece of thick ally was cut drilled and tapped to accept the gearstick mount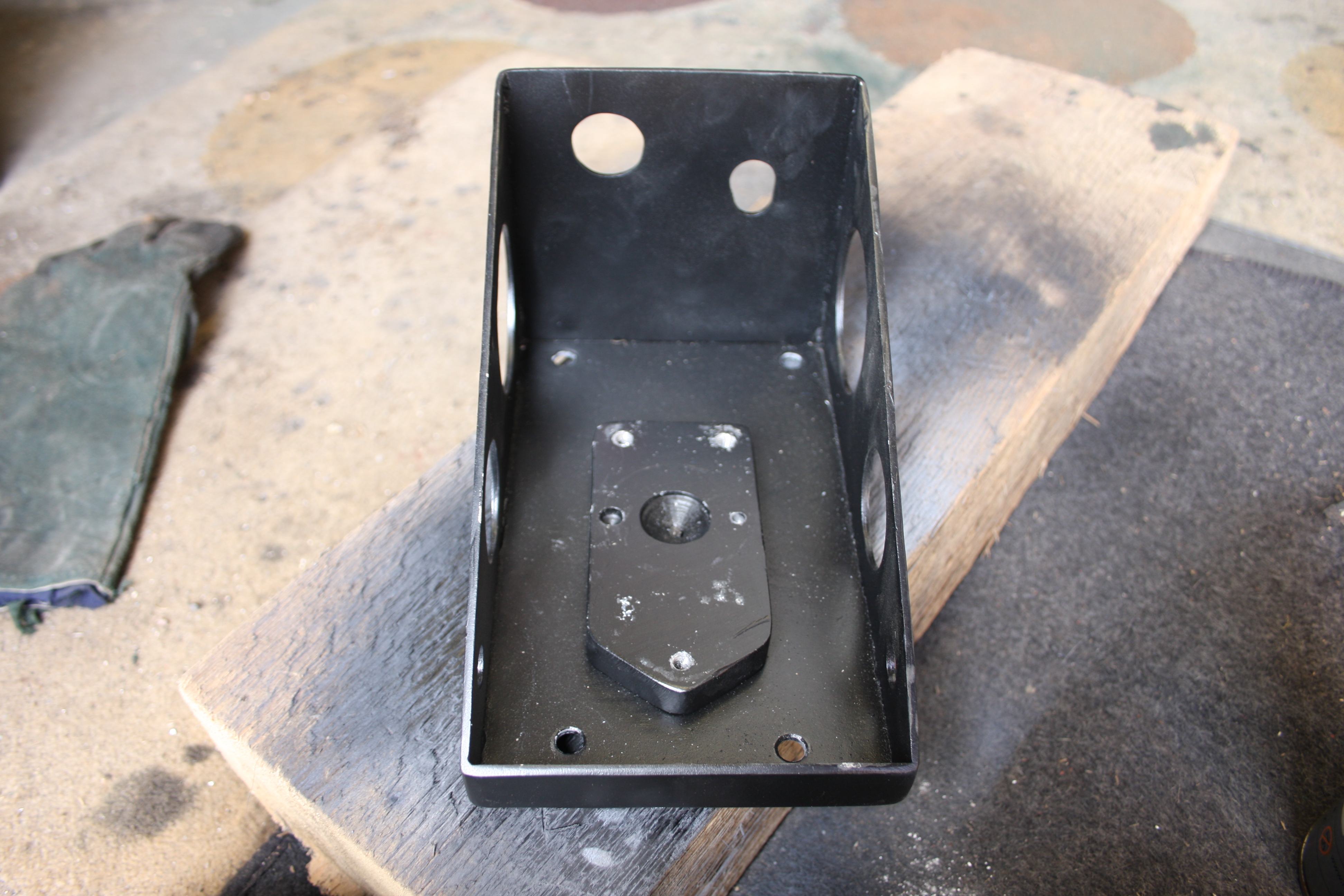 Then I cut some stainless Allen bolts to fit, polished them and made some blocks for mounting to the car. The rest was sprayed up to match the box. For the actual gearstick I cut the tube off the bottom ball then drilled the ball out to 16mm. Why 16mm well the piece of 20mm od stainless tube that's my gearstick has an Id of 16mm so purchased some 16mm solid cut to size. Plug welded at the bottom with the mig and then tiged around the top. The piece of stainless slips over and I drilled and taped the solid section so the tube is held on with an m6 bolt so I can easily remove it for polishing:D. The result it weighs a tonne meaning that wherever its moved its going the result should be a very positive gear change. It measures 400mm from base of the box to the top of gear knob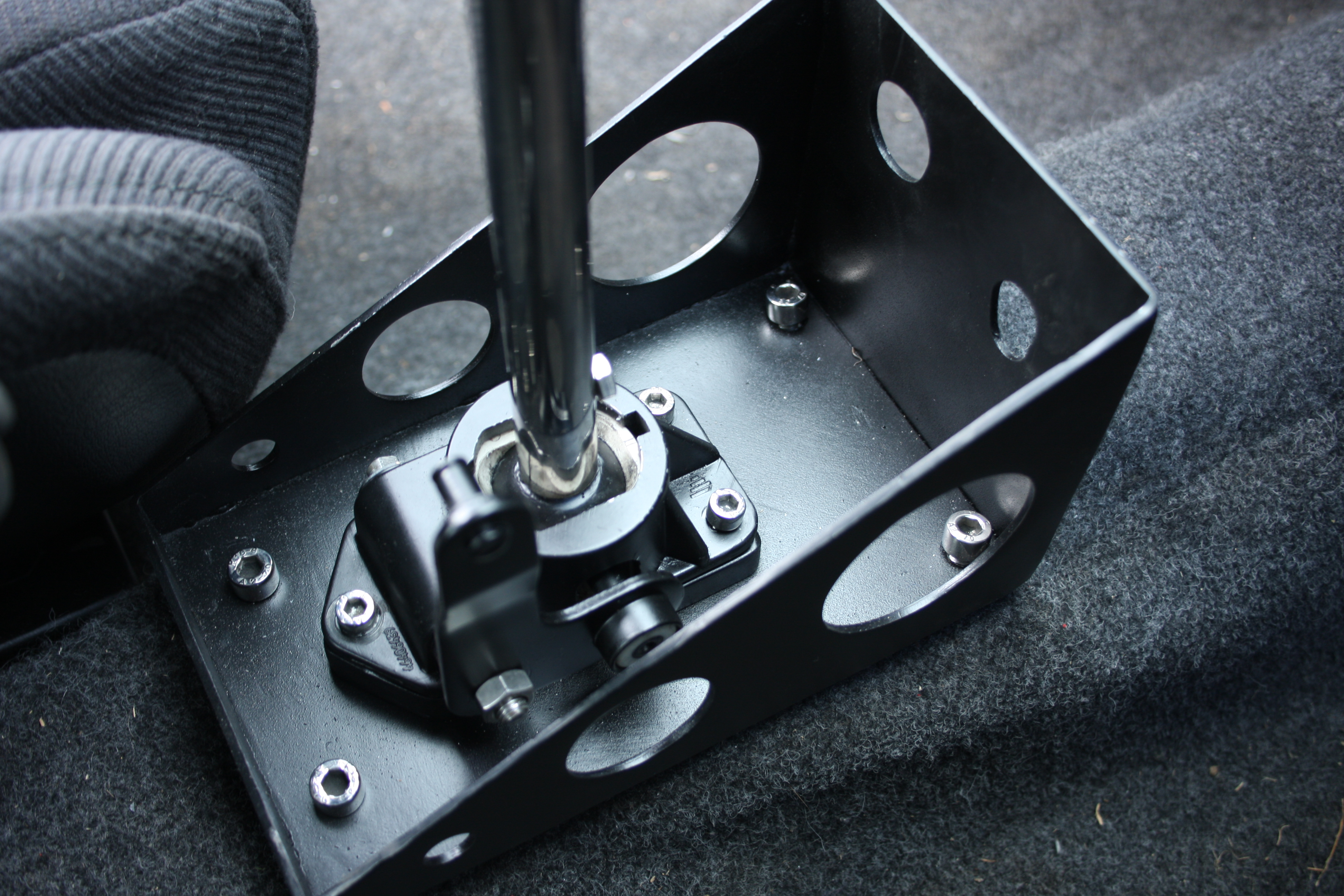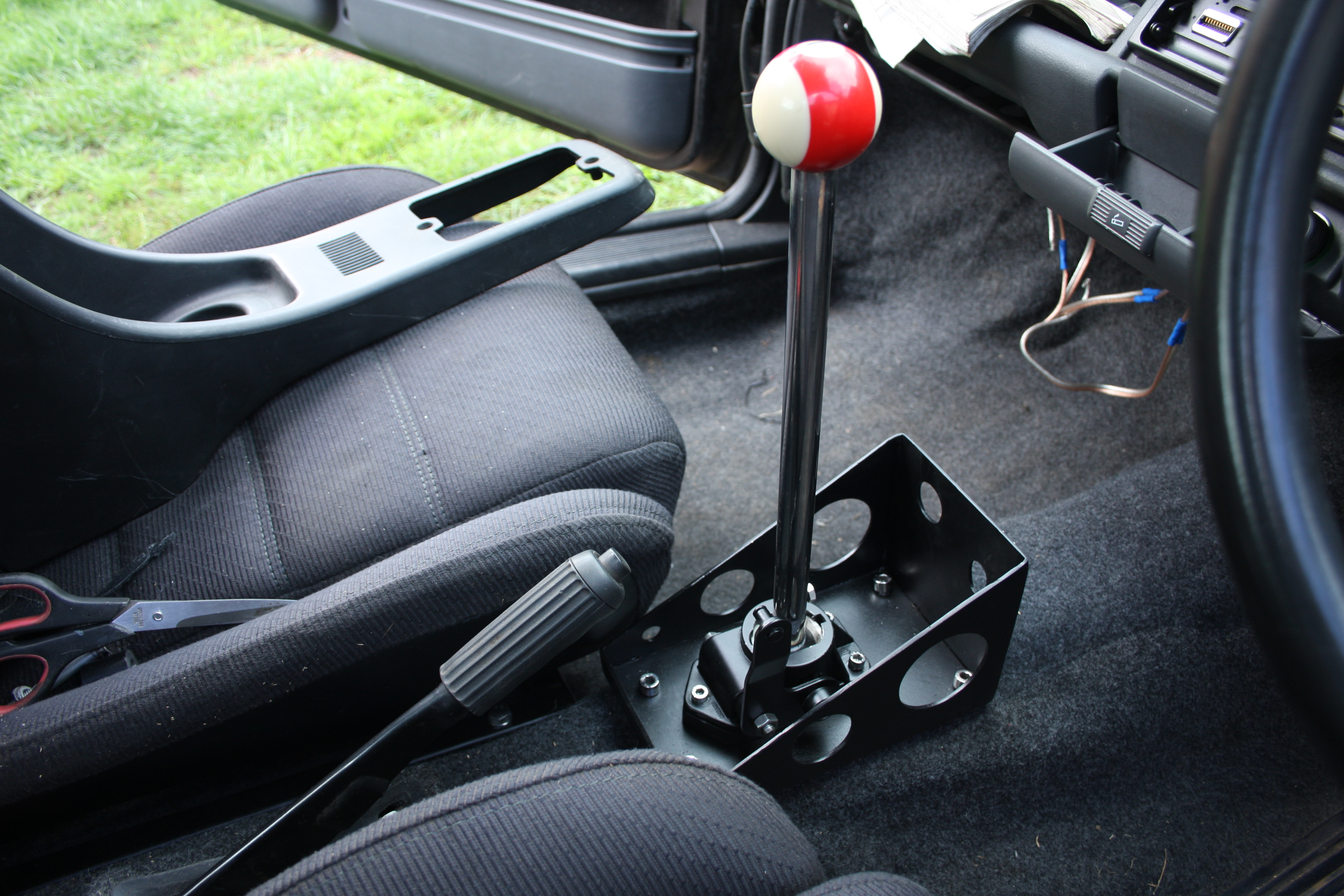 My gear knob drilled and tapped to m8