Charlie T wrote:
Loving the mods and that from bumper used to be my mates, did you get it from a guy in Southampton?
Only one word of advice don't make your windows out of perspex get them made out of polycarbonate because if you do have a hard impact perspex shatters like glass and and you don't want that flying about and wouldn't be allowed into events.
Polycarbs is the safest plastic as it flexes and its stronger to have and it doesn't shatter I just don't want to see you do what I did, I had the all three windows made up at my old work made out of perspex and found out is was not the way to go so they were scrapped.
The company I used were great and here is the site
http://www.templarperformance.co.uk
and I got him to do all five windows.
Great car build and I am loving wheels you have got there looking fprawrd too new pictures of your build.
Cheers dude I love the 2 lots of advice on 2 forums
I am not sure on the windows yet - thats a phase 2 kinda thing...
Anyway for those few who frequent this forum have an update - for those who will have seen it elsewhere already - tough
Progress has been made, but it's in a bit of a grim, unwashed, broken state so just a few, awful poorly lit pictures to give you the rough idea!
Currently driving my dads 5 door corsa B - I actually learnt to drive in it nearly 15 years ago (old!) and it's bloody awful - but doing me a favour and it will make the Cinquecento feel like a rocketship when I get it going again!!! (makes me realise how nippy it is for a 1.2 when driving a 'normal' 1.2 corsa - with 8 more valves too)
Right - so - currently tucked up at work...here's a moody pic - I think I was having an off day and had basically just painted the tow-eye red then got bored lol...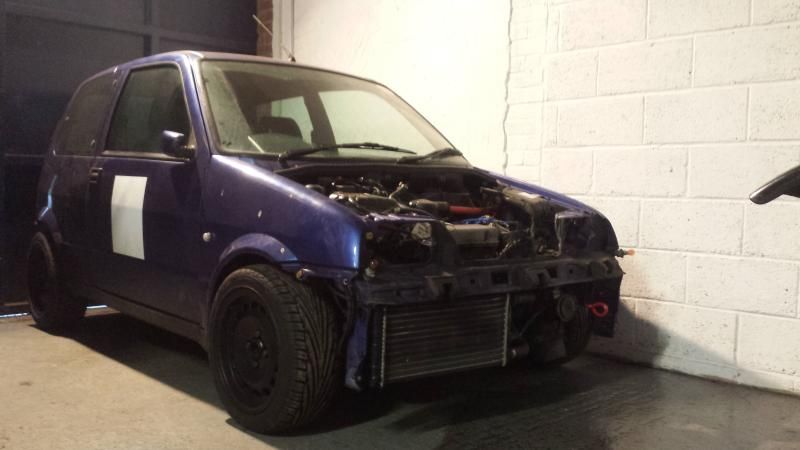 Then like I say not much oin the way of pics but have a few before and afters, I will get some detailed pics once it's done and clean...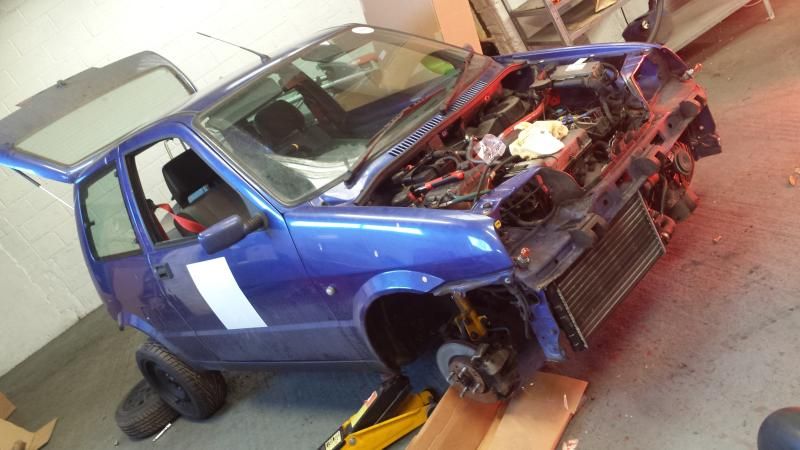 My bedroom stash of tarty bits and throttle body, didn't realise how much I had accumulated...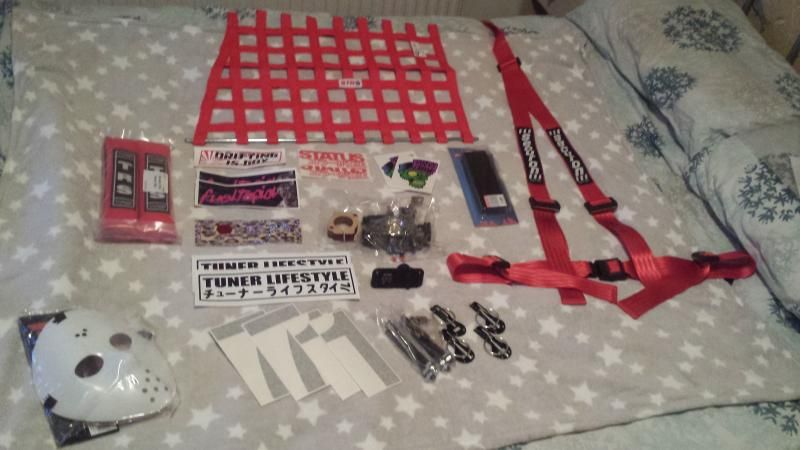 Bonnet had been raised by the previous owner as he was having clearance issues with the taller engine / airbox combo ... but the hinges are still primer which annoys me - so these will be painted...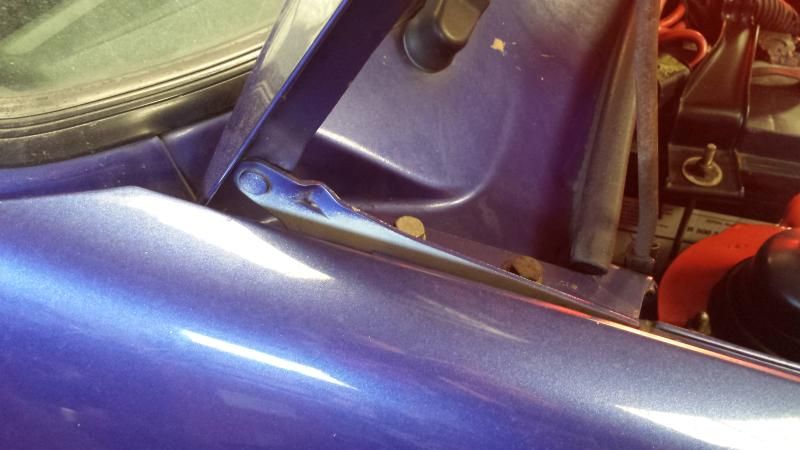 This also annoys me - big 3 way crank breather used to run to a (now blanked) point on the airbox, so is long, annoying and clatters against the strut brace - so chopped and joined in a shorter route, and will make up a nicer hose to replace entirely when I change the TB to my larger one...
Before (the hose that runs along the brace) :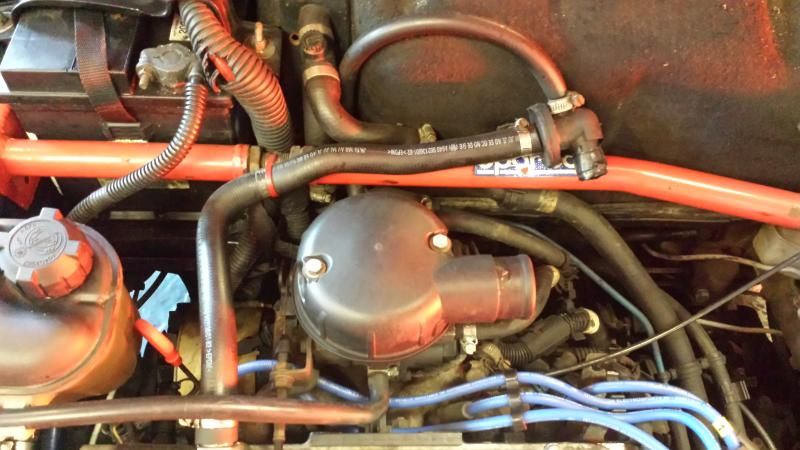 New Route (temp hose tho) :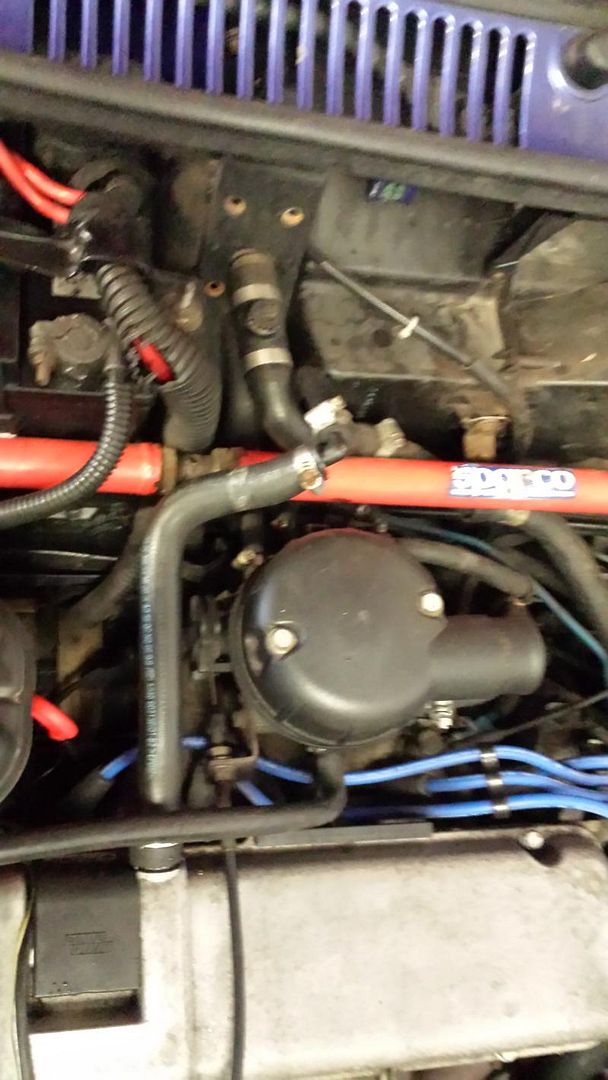 Then stripped out the carpet annoying moulded peice that runs along the bulkhead and covers the blower motor etc - it just is ugly and tatty and annoying...
But that leaves the blower motor exposed to suck in water or chunks of exploding engine etc so mocked up a cover to make out of ally...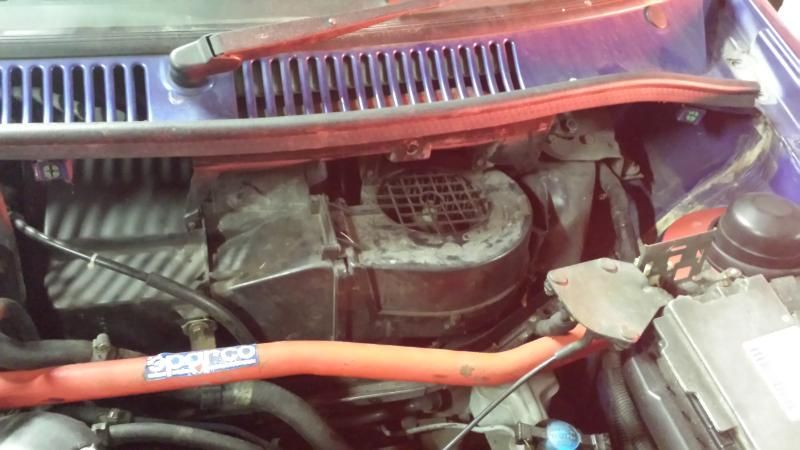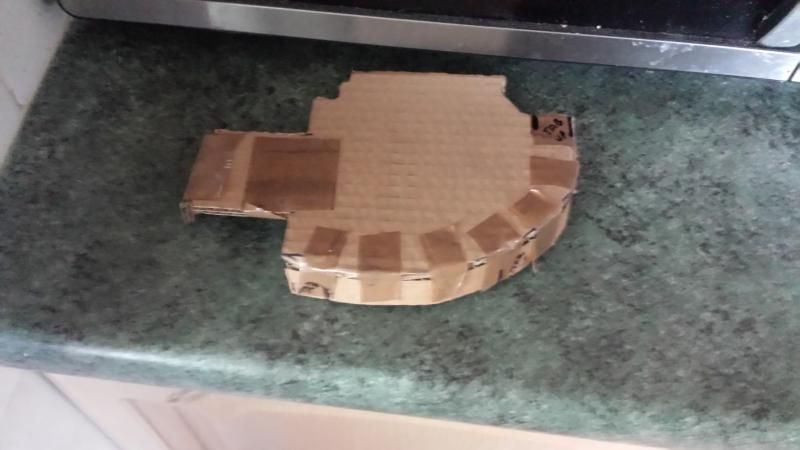 Then got onto the bodywork - my new wheels and mega chunky sticky tyres were hitting everything, all the time, and although they seemed to grip fantastically at 6mph, any faster and I'd get scrub!
My plan all along had been a Kanjo-esque / tough looking car, and this one has long been my inspiration - the spaced front wings especially...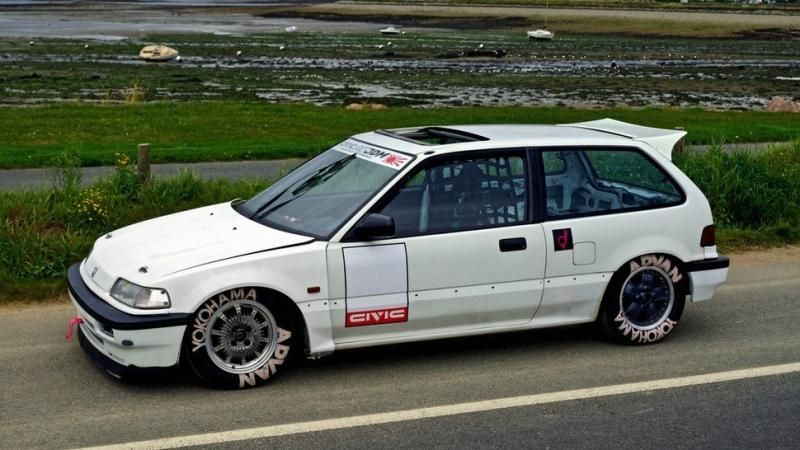 So I decided to try spaced wings on the Cinquecento - now - I am really happy with how they look, apart from the obvious panel gap at the rear, from the front it is one of those mods that you cant really see, as the front bolt and therefore the gap to the indicator still (just) pulled back to its original position, but the wing is then 30mm outboard, and nicely bulgey and awesome looking (finished pics will show really, these dont - it needs a side by side to demonstrate) for the mo just have a before and after from above...
(to space I used a spacer and longer bolt between the inner arch and the wing support rod, and at the rear redrilled and spaced the hole at the base of the wing)
Before: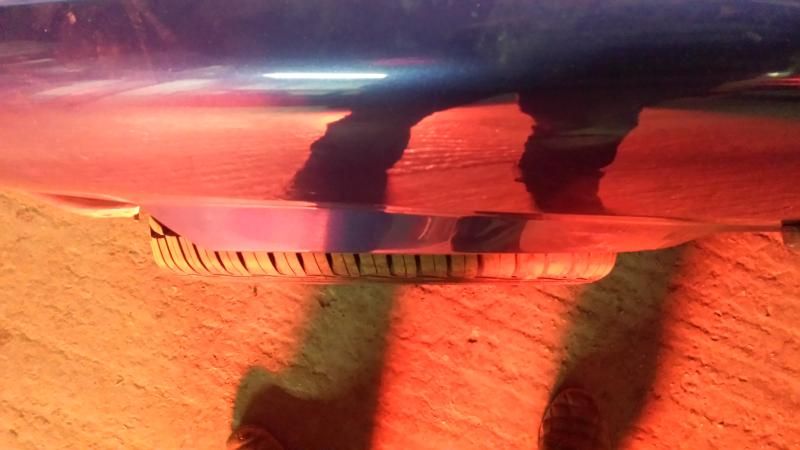 After: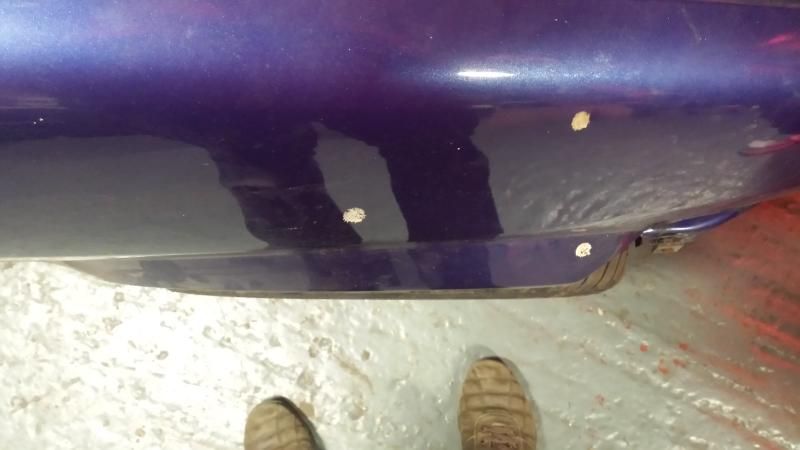 Rear arches - I attempted these and messed one up in a rush - so this time used more bravery, a larger hammer and just went mad - rolled and flared approx 1 inch, well happy...
Before: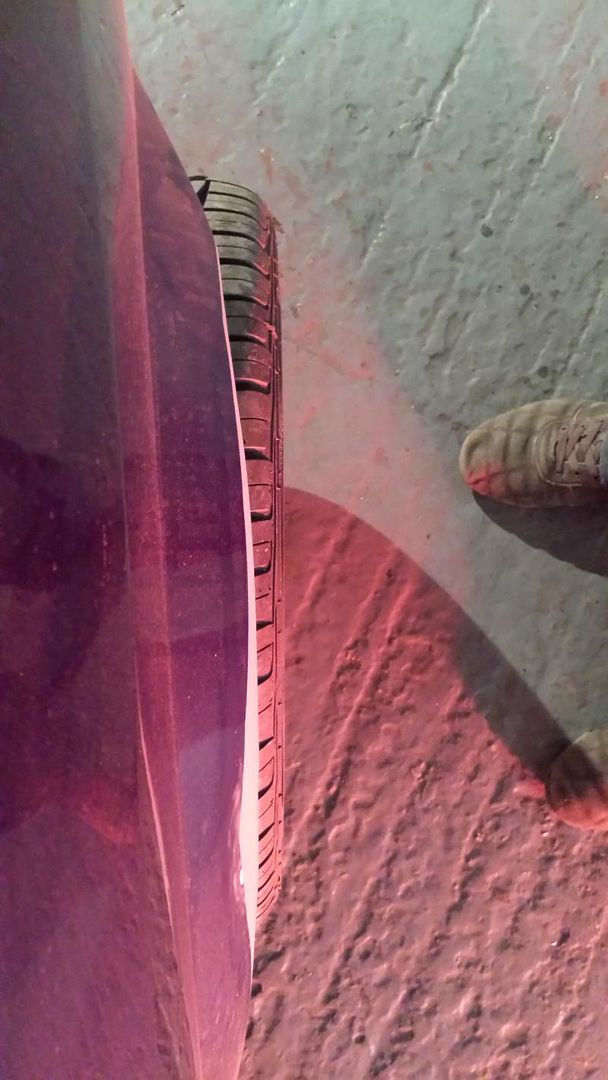 After: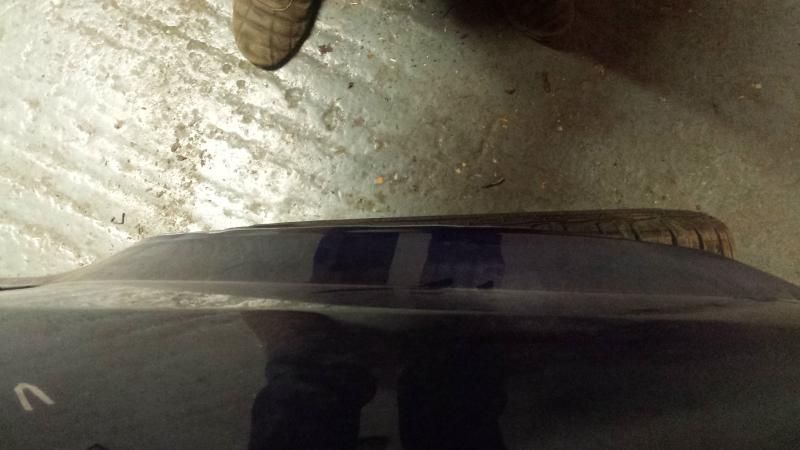 The rear bumper mounts were also trimmed off - these won't be needed anymore - some kind of quick release will be happening, fronts were trimmed back but not removed to make room for wheels etc...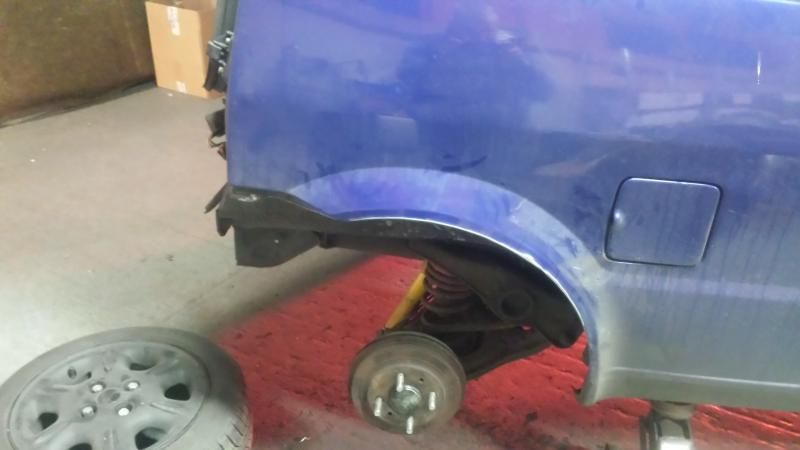 That's about it for now, there are a load of other jobs going on here and there - but should start coming back together quite quickly now, with the new seat in, and harness, some tarty bits and vinyl outside - then MoT - see what it needs...
Then the engine work begins - no emissions worries for a year!