Found this at a breakers yesterday
Intended to buy it complete and get it back on the road, but had been sitting in someone's garden since 2009 and totally rotted away underneath, the rear bumper brackets where completely gone, just see a little bit of metal where the bolts where and almost anywhere on the floor you pushed it would crumble.
Cat was missing, the loom had been cut for some reason.. and its going to the crusher next week!
Guy was nice enough to let me spend a couple of hours salvaging some bits off it, mostly wanted the bonnet as mine is rusty, front wing and fuel filler pipe.
But got the mirrors and odd bits from the interior while I was at it.
Its the Air Bag model with the light switch on the stalks, looked like it was a fairly well loved car before being parked up,
Had new exhaust and was clean inside, other then the damp, new tyres all round, shame it had been left to rot!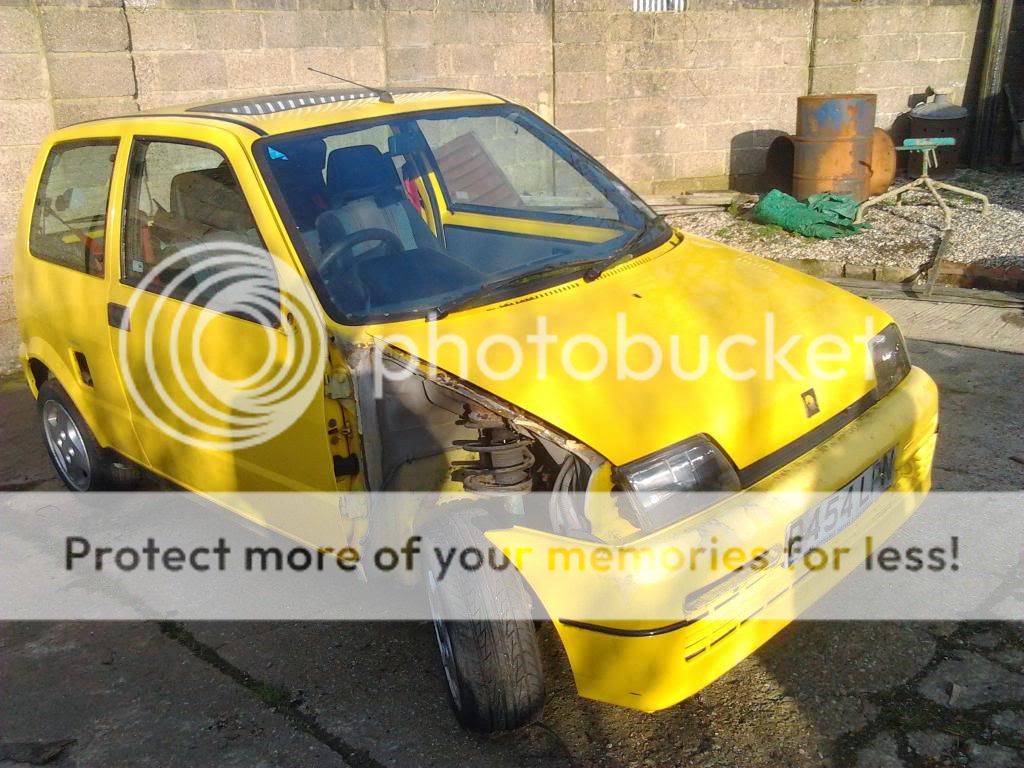 My new bonnet
(space saver is on as I hit a pothole and its bent my wheel!)